The Complete Leader
Everything You Need to Become a High-Performing Leader
By Ron Price and Randy Lisk
You have the formal education, the experience and maybe even the title. Yet you crave additional development of your leadership skills—not just another business book or workshop, but something practical, actionable and real world. The Complete Leader is for you.
Executive coaches Ron Price and Randy Lisk combine experiences and tools gleaned from decades working with leaders from Fortune 100 companies to small businesses to present twenty-five modules in The Complete Leader. Each skill is organized around the four qualities necessary for leadership excellence:
Clear thinking in an increasingly complex world
Leading yourself to develop strong teams and results without excuses
Leading others through transcending results to achieve lasting impact
Authenticity in who you are and who you want to become
Presented in a way that is both customizable and scalable, each leadership competency utilizes practical tools for defining, practicing and becoming the greatest version of yourself.
Potluck Culture
Everything You Need to Become a High-Performing Leader
By Ranjit Nair, PhD
Potluck Culture is a powerful handbook for cultivating a collaborative workplace based on respectful dialogue and constructive feedback, where employees have deep trust in management, are shown gratitude for their contributions, and are aligned to and engaged in their company's success. As a leader, you have the ability to significantly shift your company's culture and create high-performing teams but only if you understand the factors that give people satisfaction in their work and the environment that makes it happen.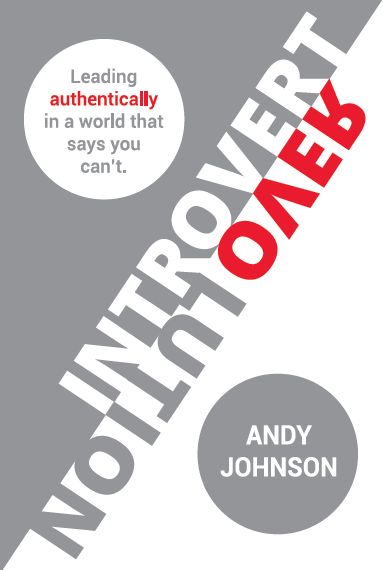 Introvert Revolution
Leading Authentically in a World That Says You Can't
By Andy Johnson
Introvert Revolution confronts the cultural myth that extroversion is the only version of leadership, helping you grow more into the authentic leader you were meant to become. To be real, to be vulnerable, to be authentic is to let your true self be seen and known, to no longer hide as shame wants you to, but to dare greatly, to be courageous. This is the kind of authenticity we as introverted leaders need to pursue, not just for ourselves but for those we lead and serve. Get to know yourself better as an introvert and understand the biological differences that make you the way you are. Join the journey toward personal growth and self-acceptance. Learn how to become a more effective leader, doing so authentically and in harmony with the extroverted leaders around you.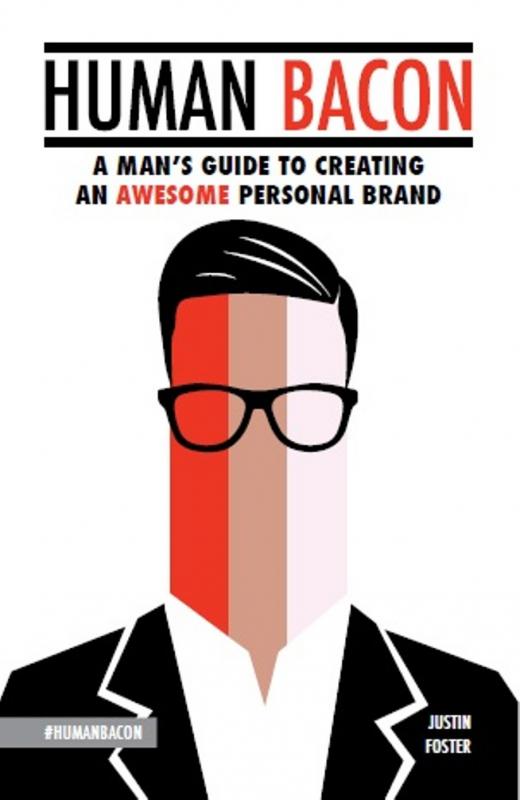 Human Bacon
A Man's Guide to Creating an Awesome Personal Brand
By Justin Foster
In "Human Bacon," Justin applies the Bacon principle to personal brands - identifying seven specific traits that are common with interesting, connected, and respected people. While directed at men over 40, the elements of "Human Bacon" are universal for anyone interested in being awesome, satisfied, and successful. Blending experiences of his personal journey with practical tools and exercises, Justin provides an outline for finding your talent, being authentic, embracing technology, communicating effectively.
Pushing Back Entropy
Moving Teams from Conflict to Health
By Andy Johnson
According to the universal principle of entropy, conflict, the destructive kind, happens.  Doing nothing to prevent it will likely result in its eventual presence among your team.  In addition, healthy teams work together not only to prevent conflict but also to actively cultivate team health and all that comes from it.  In this "handbook," find useful models for both conflict prevention and team health (along with three useful and clear appendices describing the sciences of behavioral style, motivators and emotional intelligence).  This is the ideal book to use as a common reference for your team development.
Working in Sync
How Eleven Dartmouth Athletes Propelled Their College Sports Experience into Professional Excellence
By Whit Mitchell with the members of the Class of '86 Crew
Eleven highly successful professionals learned the principles of connection and teamwork on the Dartmouth Class of '86 crew. Years later, the lessons learned have had a profound impact on their lives and the lives of those around them. Meet the crew whose stories will change everything about the way you do business and lead your team.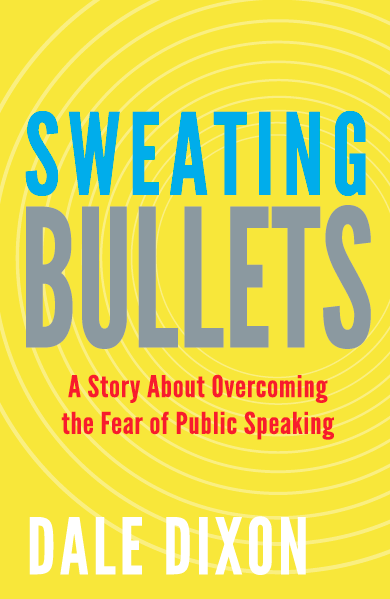 Sweating Bullets
A Story About Overcoming the Fear of Public Speaking
By Dale Dixon
You have what it takes to overcome the fear of public speaking. Your hidden talent is your gift of communication. Sharing in a sales call with a new client, interviewing for a job, presenting in a board meeting or in front of an audience of strangers whether with two, twenty, two hundred, or two thousand they are all high-stakes communication platforms. How can you be authentically you in these circumstances? Learn through the power of a story.
Treasure Inside
23 Unexpected Principles That Activate Greatness
By Ron Price
Inspirational, practical, and thought provoking, Treasure Inside's true value is in helping you recognize that these great treasures reside within you. In the process of discovering them, you are engaging the greatest pursuit of all: embracing your own highest potential. Treasure Inside can be a catalyst for leading a life extraordinary.
Oatmeal v Bacon
How to Differentiate in a Generic World
By Justin Foster
Humorous, thought-provoking and full of useful ideas, Oatmeal v Bacon will transform the way you market and advertise, develop products, create customer experiences, and build a culture.
Bumper Sticker Leadership
One-Liner Wisdom on Life and Business
By Randy Lisk
For years, bumper stickers have provided an effective way to convey complex ideas in few simple words. Your leadership team will have discussion topics, tweets and articles ideas for months and years to come.
Leadership Simple
Leading People To Lead Themselves
By Steve Morris and Jill Morris
In Leadership Simple, Leading People to Lead Themselves, the authors present a conversational model you can use to bridge the gap between telling people what to do and getting them to take action. Using the processes and tools demonstrated in this book, you will move from command and control, boss management to a business environment where people proactively take initiative and ownership for their actions and results, spreading accountability like a virus, throughout the organization. 
Real Time Coaching
A Simple, Practical Approach for People Who Rely on Others to Create Results
By Randy Lisk and Ryan Lisk
Coaches using the RTC process evolve from making assumptions and telling people what to do to asking impactful questions that help people understand how to get where they want to go. RealTime Coaching (TM) offers a practical, constructive, and respectful approach to get effective coaching results.
The Innovator's Advantage
The Hidden Connection Between People and Process
By Dr. Evans Baiya and Ron Price
Despite investment in understanding the frameworks and stages of innovation, many innovations still fail. This is because the most critical element of innovation success is understanding people. This book brings together two essential components—the innovation framework and the science of skills and talent assessments—and shows you how to apply them to each stage of the innovation continuum to create The Innovator's Advantage.
Growing Influence
A Story of How to Lead With Character, Expertise, and Impact
By Ron Price and Stacy Ennis
Growing Influence offers readers both practical advice on how to develop leadership skills and a relatable account of one woman's growth by applying the principles in the book. Unlike nonfiction business books or business memoirs, this story is a business fable that is both impactful and transformative.
52 Ways to Connect with You
Explore your Inner Wisdom
By Jalene Case
Learn more about your inner self. Explore these concepts and activities designed to engage your heart, mind, and body to create a deeper connection with you. Discover how to make better choices in building a life you love.
Empower. Promote. Launch. Repeat.
Create a culture of Generational Leadership using four CORE strategies
By Jeremy Graves
ARE YOU A LEGACY MAKER?
Legacy makers are supervisors, front-line employees, and CEOs. They are entrepreneurs. They are men and women who all have one thing in common: a desire to empower, promote, and launch their employees and to create an environment where leaders are developed and are prospering. Legacy makers realize that it's about standing up and moving forward. They understand that to leave a legacy it takes hard work, determination, and being intentional with how they interact with others. Legacy makers are leaders who are willing to be the first one through the wall and the first to acknowledge that the organization must think differently or suffer the consequences of outdated thinking. These men and women are not intimidated to take seriously the changes needed at all levels of the organization.
Leadership Reflections
52 Leadership Practices in the Age of Worry
By Dr. Lisa M. Aldisert
Do you think of yourself as a leader? Leadership starts with a mindset, not a title. Leaders influence. They share keen insight. They command respect without demanding it. Leaders inspire achievement of successful outcomes, whether leading people, projects, or processes. You'll relate to the real-world vignettes in this book as they represent typical challenges leaders face as they navigate the wilds of the workplace. This book is a collection of short essays on leadership and relationship management written by Dr. Lisa M. Aldisert, a seasoned management consultant. Not only has she advised hundreds of clients on these issues, but she has faced these situations directly in her businesses. This book will provide you with anecdotes and examples that you can apply on the job every day.
Beyond The Name
Preserving Love, Legacy and Leadership in Your Family Business
By Brent Patmos
In Beyond the Name, business advisor Brent Patmos shows how the mastery that built your business is uniquely different than the mastery to evolve it. Along the way, he shares experience, and expertise from thirty years of working with senior executives in more than 125 privately held companies.
Learn the think-plan-do-measure method, an approach that has helped family companies around the US increase revenue by the millions. Understand how a clearly defined culture creates a uniting force within your company. Discover how to understand yourself and those around you with objectivity to bring the grease focus and clarity to your organization.
The Dangerous Book for CEOS
Things to know and do
By Padraig Berry
This is a practical guide for CEOs in two parts, things to know and things to do, on how to build superior organizational performance through individual actions and behaviors, starting with you. It is about creating the conditions for people in your organization to do the right things and prosper, by developing and aligning individual, team and organizational clarity, strategy and action. It is about building individual self-awareness, so as to lead through character, not position. Identifying and building on strengths. Developing personal plans and success cycles. Identifying where you, your team and your organization add real value. Inspiring your team and building organizational passion, vision and trust to produce extraordinary results from ordinary people. Creating the environment where everyone can do their best. Developing a back from the future strategy and plans that help the organization identify and focus on what is important. Learning how to share the power and responsibility of leadership and building leadership capacity in your organization through effective talent management, bench strength, accountability and the ability to face up to challenges and make tough decisions.