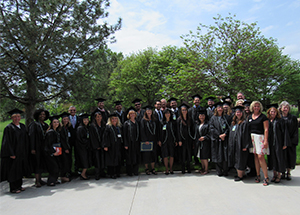 This year marks the 10th year that Price Associates has worked with the Nampa Chamber of Commerce in Nampa, Idaho to deliver the Leadership Nampa program, an annual leadership development and community awareness program. 
The program runs for nine months and is facilitated by Price Associates advisors. It includes leadership development sessions, administering and debriefing the TriMetrix talent report, examining four key aspects of individual leadership profiles, experiential activities, and community awareness sessions.
To make the program possible, Price Associates teams with the Chamber staff, Canyon County Commissioner Pam White, and Amanda Schmitt from First American Title.
Each year, graduates of the program have exciting things to say about their experiences. "Leadership Nampa is AMAZING!  I encourage anyone who is new to the valley or has lived here your whole life to experience the Nampa Chamber of Commerce Leadership Class. It will honestly give you a new perspective. You will not be disappointed!" said Josh Hellwege, program participant and Physician Relations Director with Saint Alphonsus Health System.
In addition to leadership training, participants receive in-depth exposure to a variety of issues that impact the citizens of our community. Following the leadership class each month, participants visit businesses, non-profits, and governmental sites to better understand and connect with the Nampa community. Interaction takes place with a variety of community leaders, and much of the learning is hands-on in locations throughout Nampa. This year the class visited Idaho Power, Nampa City Office, Amalgamated Sugar, Mother Earth Brewing Company, St. Alphonsus, St. Luke's,Terry Reilly, Nampa School District, the Idaho Statehouse, Gowen Field, and the Nampa Fire Department.
This was the 21st consecutive year of the program at the Chamber, and there were 42 graduates this year. At the graduation ceremony, CEO of Price Associates Ron Price spoke on the three dimensions of leadership, defined in his upcoming book, Growing Influence, set to be released in September 2018.