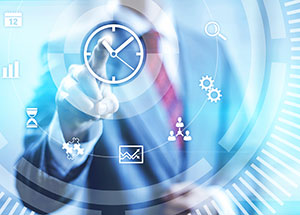 By Ranjit Nair
For companies on a fiscal year calendar, it's that time of year again: Compensation or Total Rewards planning season is upon us! Teams need to be set up; charts developed; roles defined; data gathered; vendors engaged and facts, targets, goals and financial metrics determined. 
The six elements of total rewards—compensation, benefits, work-life effectiveness, recognition, performance management, and talent development—are what collectively define your company's strategy to attract, motivate, retain and engage employees. 
This is why it's critical to keep your compensation fresh and competitive, especially with today's shifting workplace. What was important to your Boomer employees may not be as important to the Millennials who are currently flooding the workplace. A quick review of your company's labor force will tell you whether your compensation and benefits programs are truly in alignment with general trends in the labor force, as well as in sync with the expectations of the various generations under your work roof.
First, you should determine whether all aspects of total rewards are well represented. Let's take a quick look at each of the elements:
Compensation is what your company pays its employees for their work, including both fixed and variable pay (stocks, bonuses, etc.) tied to performance.  
Wellness and Benefits are health, wellness, income protection, savings and retirement programs that you provide to your employees. 
Work-Life Effectiveness programs and policies help employees achieve success at both work and home.
Recognition programs (both formal and informal) that acknowledge employee efforts, behavior and performance can support business strategy.
Performance Management includes establishing expectations, skills, assessments, feedback and continuous improvement.
Talent Development provides tools for employees to evaluate and grow their competencies and abilities.
After gauging whether you have sufficient programs in place to support all six elements, consider the following questions to evaluate whether your compensation package needs realignment this year:
Did market pay shift in your industry and your peer group? When was your last market analysis? Did your company perform up to expectations and thus how much of that reward should be shared with employees? 
Was any position hard to fill or saw a lot of turnover? Perhaps a special market assessment needs to be conducted.
What are the country and state level market salary rates? What are expected salary budget movements, if any? Remember pay analysis and pay increase budgets should only be done on a country-by-country basis.  
Is your company experiencing a transformation brought on by a shift in strategy, market position, accelerated growth, acquisition or divestiture? 
Is there a newly articulated pay and rewards philosophy? If so, is it in line with processes, strategy, tools and tactics? For example, are systems in place to address strategy effectively?
Is pay-for-performance in place?  Does the analysis show differentiation in pay in accordance with pay-for-performance philosophy?  
How did your external benefits partner/administrator perform last year?  Are they financially solvent and are their values in alignment with your company's? Have their prices changed and are they still competitive? Are you confident that they will implement a benefits program that delights your employees?  
If your compensation package is missing any of the necessary six critical elements, it could use more sustainable programs, or if any of the above questions raised some issues for you, it may be time to take a thoughtful look at your compensation planning. Price Associates can help. Reach out to us for a quick evaluation of your total compensation today!