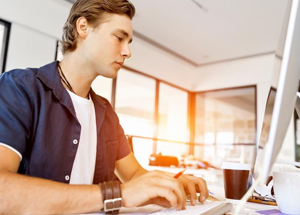 By Courtney Feider, forbes.com, March 2018
We are born with all of the creative gifts we can ever use. Then they are systematically programmed out of us by the demands of modern life.
In 1965, a thoughtful researcher named George Land developed a creativity test for NASA to help select innovative engineers and scientists. The study worked so well in practice that in 1968 he decided to test it on children. Land concluded that it would be very important to test creativity over a period of time. So he analyzed the creativity of 1,600 children ranging from 3-5 years old. He then re-tested the same children at 10 years of age and again at 15 years of age. Read more.