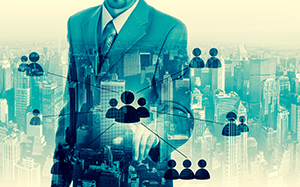 I recently visited a client's office in a suburb of New York City. This office only exists because the CEO lives nearby and it's a convenient location for their financial backers to meet. Yet the company's actual headquarters is hundreds of miles away, where the CEO spends just one day a week. To further muddle matters, the COO works and lives 1,000 miles away, and another executive lives in the South.
Welcome to the world of virtual teams. Even for small companies, the geographical boundaries of work have been steadily evaporating as technology advances. This phenomenon has also grown as companies recognize the value of having productive employees in a variety of locations. If companies can hire a stellar employee who will make a significant difference to the bottom line, yet isn't willing or able to relocate, chances are in this day and age that they are going to let the employee work remotely.
 
While plenty of work still occurs in conventional office set ups, the physical office of the 20th century is morphing rapidly into scenarios such as the one described above. Whether you're a leader who travels frequently or manages a geographically dispersed team, you face the same challenges. Here are four tips to help you excel at managing remotely. Read more.
This article was posted with permission from Lisa Aldisert.